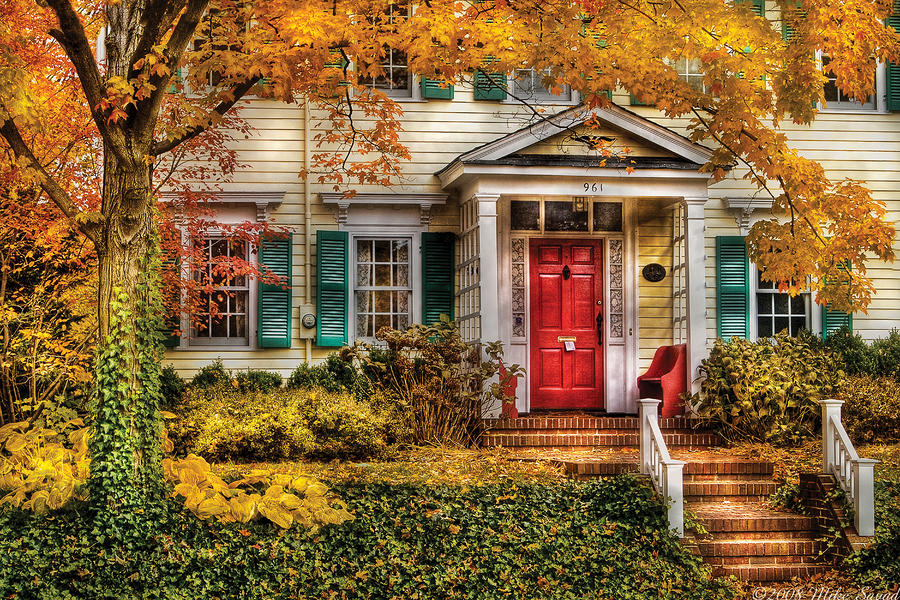 6 REASONS FALL MAY BE THE BEST TIME TO BUY A HOME
Traditionally, spring is considered peak season in the real estate market. Families with school-aged children find it less disruptive to move over the summer. Spring is also a time when people are eager to get outside and properties usually look their best. On the flip side, however, there are a number of good reasons for homebuyers to hold off until fall:
1. Sellers are Motivated
If they weren't, they'd probably hold off until spring, since April is the best month to sell a home. By fall, sellers who were "testing the waters" with a listing in prime selling season are either eliminated or are now serious sellers.
These motivated sellers often want to get things settled before the end of the year, completing their own move before the holidays. Living "in limbo" for several months can be exhausting and provides another motivating factor.
The longer a house has been on the market, the more likely a seller is willing to negotiate on everything from price, to closing costs, to move-in dates.
2. There are Fewer Buyers
Potential buyers with children are less likely to be in the market once school has started. Other autumn buyers may become hampered by inclement weather, shorter daylight hours, and holiday demands. If you are flexible, less competition in the fall can pay off for you!
3. Lower Home Prices
October may be the best month to buy a home. After reviewing 32 million sales of single family homes over a 15-year period, RealtyTrac(link is external) found that properties that went under contract in the month of October sold for an average of 2.6 percent below estimated full market value.
While pointing out that specific results vary by location, RealtyTrac found that October also had more "best days" to buy than any other month in the year. Among the top 10 best days to buy, all but two were in the last quarter of the year:
4. The Focus is On You
During prime selling months, everyone involved in real estate transactions tends to be swamped. In fall, however, real estate agents, lenders, inspectors, title companies, moving companies, etc., experience a lighter schedule, giving them more time and energy to focus on helping you. In general, their response time will be improved and your experience may be less stressful and more snag-free.
5. Tax Advantages
Even if you close on the last day of the year, you can apply the property taxes you paid and any interest or points (pre-paid interest to lower interest rates) on a home purchase to offset your income for that entire calendar year. This could be a significant advantage when April rolls around.
Consult with your tax or financial planning professional to determine how to leverage the timing details and other aspects of your purchase to your benefit.
6. Needed Changes and Upgrades May be Cheaper
If you are purchasing a house that needs new carpet, paint, appliances or other upgrades, buying in the fall may save you money beyond the purchase price of the home. Many of these items are at their lowest prices in the fall. According to Consumer Reports, September is the best time to buy paint and carpeting and the best time to purchase major appliances is November and December.
With careful negotiation, you may be able to get price concessions from the seller on cosmetic issues like worn carpeting, faded wall paint, or outdated appliances that exceed the cost of the upgrades, saving money on the cost of the house and getting brand new paint, carpet and/or appliances at the same time!
Additionally, September is the best time to get deals on snow blowers as well as outdoor plants, shrubs, flowers, and trees. September and October are the best time to buy lawn mowers and tractors. The savings can really add up, leaving you with a bit more cash to cover other expenses.
The Best Time To Buy Varies By Location
Remember that the advantages of buying in the fall may be diminished in certain markets. For instance, in Florida, you may find yourself competing with "snowbirds" looking to purchase in the area, making fall months less of a buyer's market than in northern locations.